Modjadji Cycad Reserve
per person
High in the Lobedu Mountains near Duiwelskloof and situated next to the home of the fabled rain queen, lies the Modjadji Cycad Reserve, boasting some of the oldest and largest Cycad specimens on earth.
Did you know?To get to the Modjadji Cycad Reserve, take the R36 from Tzaneen to Modjadjiskloof and then follow the signs to Modjadji village and on to the cycad reserve.
The 530 hectare Modjadji Nature Reserve, situated in the Bolobedu district of Lebowa, north-east of Duiwelskloof, contains one of the most fascinating population of plants seen in South Africa.
Once the main diet of the prehistoric mammal-like reptiles that lived here, the Modjadji cycad (Encephalartos transvenosus) forms a unique natural forest which can be viewed in its prehistoric state thanks to its strict protection by succeeding generations of Modjadji ('rain queens'), the hereditary rulers in the area.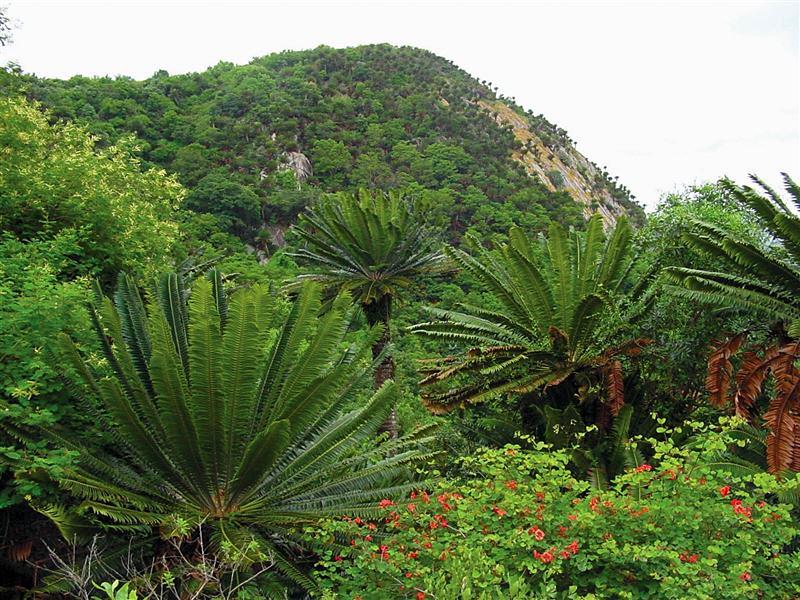 The lands of the Modjadji tribe, a matriarchal society that has produced five rain queens (only women are allowed to enter the village), surround the reserve, with traditional vernacular, architecture and culture.
It is here in the Modjadji Nature Reserve that visitors can view the largest concentration of a single cycad species in the world. These protected plant species not only grow in profusion in the area, but are giants in the genus of 29 species, with specimens up 1,013 metres high, and bearing cones that may weigh up to 34 kilograms.
December to February sees many of these strange plants in seed. The setting is superb. When mist does not obscure the view, the visitor gazes over the cycad forest to the Lowveld and the Kruger National Park.
Approximately 12 km of well constructed walks drop from the cycad forest to the acacia and grassveld below where large game such as blue wildebeest, waterbuck, nyala, impala and bushbuck, and over 170 species of birds live.